CORPORATE PRESS RELEASES (INDIA) referral newsdesk, January 12,2017
SOURCE  ::  http://www.tribuneindia.com/news/editorials/virtual-id-for-aadhaar/527230.html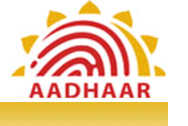 THE most welcome part of the new two-layer Aadhaar security system is the choice offered for the first time since the Modi government tried to gang press citizens into linking the card to every conceivable purpose and service. The government opted for this high-voltage digital exercise after its first reflex action of coercion against the reporter and The Tribune failed to quell apprehensions about breach of personal data and privacy. However, offering citizens the choice not to share their unique IDs for verification purposes is too little and too late. Too late because millions have already shared their personal details with service providers; and too little because the government is yet to figure out how to eliminate the vulnerability, if that is at all possible, from the linking of several databases to Aadhaar.
Virtual ID, therefore, will neither attack the root of the problem nor enhance the ease of use of the barely literate, now susceptible to the allure of the middlemen, to navigate the new rigmarole. Security and impregnability of digital systems can never be fully assured and, even if they are, humans will still form the weakest chain. The government's weak footing on the technical front has been compounded by its authoritarian approach that fortified suspicions about its actual intentions; right from the time the government opted to spurn political consensus by converting the legislation into a money bill to bypass the Rajya Sabha. 
Before the expose about data vulnerability, the coercion-laden obsession to link Aadhaar had begun to grate on the nerves of citizens and consumers. Banks and mobile companies repeatedly held out deadlines which clearly militated against the grain of a Supreme Court order to preserve its voluntary nature until it took a view on its violation of privacy; information protection laws are in their infancy and no match to the rapacity and ingenuity of companies profiting from data commodification. As a nation, we are yet to achieve a closure on the right balance between the imperatives of national security and the right to privacy. This band-aid solution fails to address the technological and moral issues behind making it the single-source reference point.
============