CORPORATE  PRESS  RELEASES  ( INDIA ) referral newsdesk, June 15,2017
SOURCE  ::   http://www.ndtv.com/india-news/ready-for-mid-term-polls-will-win-maharashtra-chief-minister-devendra-fadnavis-message-for-shiv-sena-1712477?google_editors_picks=true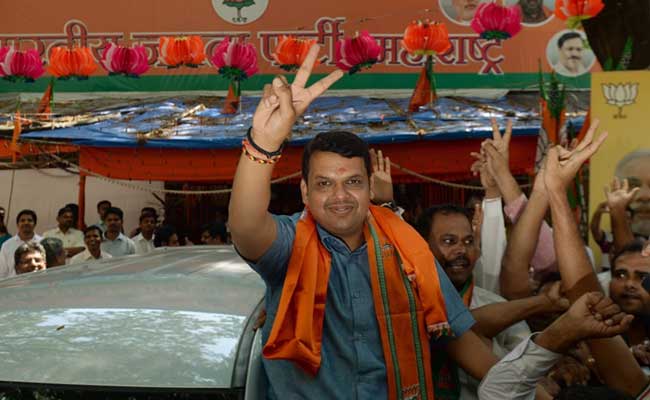 MUMBAI : Devendra Fadnavis says 'ready for mid-term election in Maharashtra ', in apparent response to Sena barb
The BJP is ready for a mid-term challenge in Maharashtra, Chief Minister Devendra Fadnavis has said, in an apparent reaction to ally Shiv Sena's repeated needling.
"If anyone is threatening to destabilise the government, then we are ready for a midterm election," Mr Fadnavis told reporters yesterday, on a visit to Delhi.
A snap election "will ensure that the BJP emerges as the single largest party in the state", asserted the Chief Minister in an outburst that reflected his irritation at the Sena's unrelenting taunts.
Recently, Shiv Sena leader Sanjay Raut commented that "after July the current Maharashtra government will be strangled".
The Sena, which has been a constant annoyance for the BJP since they took power in 2014, has seized the farmer protests in Maharashtra to bait its ally once again. Speaking to a Marathi news channel recently, Mr Raut implied that the Sena would withdraw support if a loan waiver was not announced for farmers.
"Some people said that they will bring the government down, will withdraw support. I said we are ready for mid-term polls. If someone wants to impel us to go for mid-term polls, I am confident we will be able to form the government again," Mr Fadnavis said without taking any names.
The BJP's confidence is borne out by its strong performance in the state's local governing body polls. The party swept the polls to municipal corporations and zila parishads across the state, consolidating the Fadnavis-led BJP's grip on Maharashtra.
"This success was unprecedented and no other party achieved such a victory. The Congress-NCP couldn't attain such success even in their peak. So, people believe in the government," said Mr Fadnavis.
Despite the Chief Minister's conviction, however, sources say his party leadership doesn't favour rocking the boat before 2019, when both the national election and the Maharashtra polls are due.
Mr Fadnavis' sharp retort to the Sena coincides with the BJP's attempts to have all allies on board for the presidential election next month. BJP chief Amit Shah is to meet Sena Chief Uddhav Thackeray on Sunday in Mumbai.
                      =======