CORPORATE  PRESS  RELEASES  (INDIA) referral newsdek, February 23,2015
SOURCE  :: http://www.ndtv.com/india-news/rahul-gandhi-seeks-leave-to-reflect-on-partys-future-say-sources-741617?pfrom=home-lateststories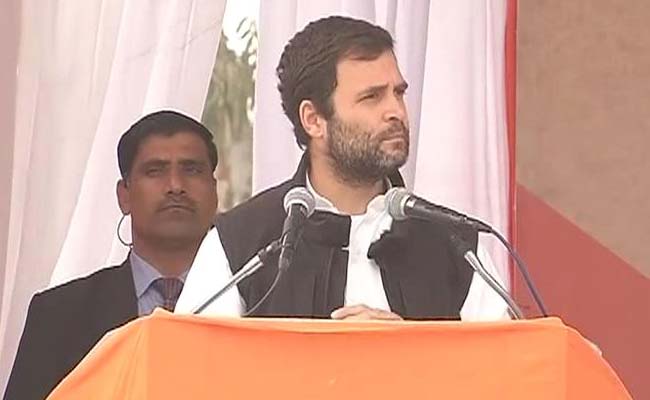 New Delhi:  Rahul Gandhi has taken a few weeks' leave from the Congress party to "reflect upon recent events and the future course of the party."
Mr Gandhi, the party's number two leader, has "requested Congress president Sonia Gandhi for some time," for introspection ahead of a leadership conclave in April, party leaders say.
His absence was conspicuous on the first day of the budget session of Parliament.
"Rahul has been granted a leave of absence for a few weeks after which he will return and resume his active participation in the affairs of the party," Congress leaders said.
The party president refused to elaborate on her son's plans. "Whatever we wanted to say has been said. I am not going to add anything to this," she told reporters.
Rahul Gandhi's move comes days after the Congress' decimation in assembly polls in Delhi, where it ruled for 15 years till 2013. The verdict was widely expected, but the scale of the party's defeat has stunned its leaders; the Congress did not win a single seat in the 70 member assembly. It is the latest in a series of poll setbacks for the party since it lost power at the Centre in May last year.
Party leaders said Rahul Gandhi believes the direction that the Congress takes in the upcoming meeting of the All India Congress Committee, its top policy making body, will be of crucial importance and he wants to prepare for it.
There has been speculation that Rahul Gandhi could be elevated to a bigger role in the conclave but Sonia Gandhi said nothing when asked about it.
"I am not going to say anything more on this, we have said what needs to be said," she repeated.
The 44-year-old Congress vice president has been blamed by many for the party's downslide and is often seen by his critics as a reluctant leader.
His sabbatical was mocked by rival parties.
"It takes special audacity to go on leave on the first day of school," tweeted Aam Aadmi Party leader Kumar Vishwas.
                        ============================