CORPORATE PRESS RELEASES (INDIA) referral newsdesk, February 26,2016
SOURCE  :: http://www.dnaindia.com/india/report-punjab-and-haryana-high-court-seeks-report-on-alleged-sonipat-rapes-during-jat-agitation-2182511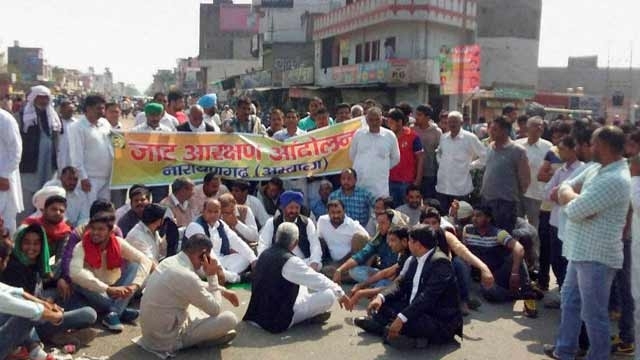 The Punjab and Haryana High Court has sought a detailed report from the Haryana Director General of Police and the Home Secretary by Monday in a Sonepat rape cases during the Jat agitation.
"If any victim comes forward with a complaint, we will order an inquiry by an independent agency," said the court.
It also directed the district legal service authorities to set up a helpdesk, where the victims can file complaints.
Meanwhile, a team of the National Commission for Women (NCW) visited Larhsoli village in Sonepat district, where the women were reportedly raped.
The team quizzed some people and met the district administration.
Rekha Sharma, a member of the teams, said they have not yet found any clue of rape, and so far, no one has come forward with any complaint. She said, it is a serious matter and the inquiry will continue.
Meanwhile, the Jat agitation has caused loss to public and private property, halting trade, industry and small business and transport.
Moreover, the state has suffered a loss of around Rs 20,000 crore on account of burning and destroying of public and private property due to Jat stir.
Trade and industry loss is maximum in the worst affected areas of Rohtak, Jhajjar, Bahadurgarh, Hissar, Bhiwani, Jind, Gohana, Sonipat, Kaithal, Karnal and Panipat.
Several industries that had come up in the past few years, including that of Suzuki on the Delhi-Rohtak highway, have stopped production at its Gurgaon and Maneswar plants.
Business hubs like Gurgaon which houses top multi-national companies with back-office operations in IT and IT services has been affected.
                     ==============================