CORPORATE PRESS RELEASES ( INDIA ) referral newsdesk, April 26,2018
SOURCE  ::  http://indianexpress.com/article/india/proper-assessment-of-judges-will-make-system-more-transparent-justice-chelameswar-5130963/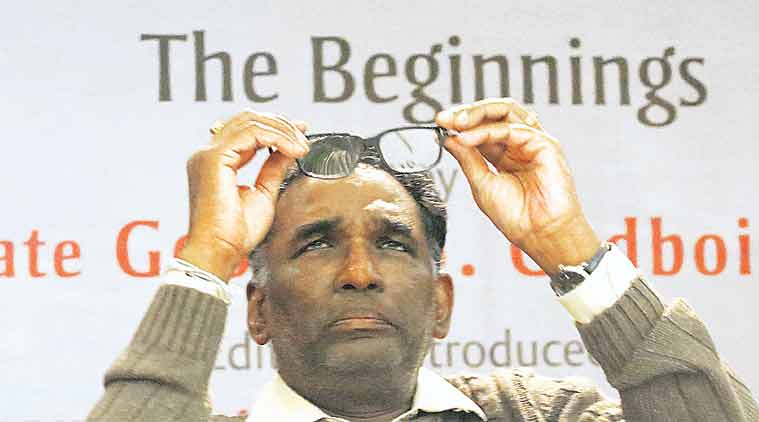 Stating that assessment is "required to be done", he said, "each one of them involved in this process has to place the assessment on record. That would eliminate most of the problems."
Pointing out the need to reform the process of appointments made by Supreme Court collegium, Justice J Chelameswar, the most senior judge of the apex court and member of the collegium, on Monday said that the "assessment" of performance of a High Court judge being elevated to the apex court is "hardly done", and that the assessment "goes by impression".
Talking "particularly about elevation (of a judge) to Supreme Court", Justice Chelameswar said, "Generally, the assessment goes by impression – that is why the difficulty. Once the assessment is there, and proceedings are recorded why a particular candidate is being rejected or approved…it will be a more transparent system".
Stating that assessment is "required to be done", he said, "each one of them involved in this process has to place the assessment on record. That would eliminate most of the problems."
Justice Chelameswar was speaking at the release of the book 'Appointment of Judges to the Supreme Court of India: Transparency, Accountability and Independence', edited by Arghya Sengupta and Ritwika Sharma.
Justice Chelameswar also questioned the transfer policy of Chief Justices of state high courts.
He said, "…the SC today has a sanctioned strength of 31. The moment you create SC with 31 judges…and with jurisdiction it has…the first thing that happens in this country is every state believes it is entitled for a seat in SC…it is an unwritten norm that a state wise representation is to be given."
"Unfortunately", the policy of transfer of chief justices has been adopted by the government for the last 35 years, he said. Notwithstanding the political in power, "on this one issue all political parties were united," he said. "….we have certain high courts which have more than one chief justices as representative in a different court…at one point of time in recent past, a particular high court had four chief justices in different high courts. And each of them, by virtue of second judges case, would be legitimately entitled to be considered as per law declared by SC…. These are all problems," he said.
"This whole policy is designed on the belief that a local chief justice belonging to the same state is likely to be influenced by local factors," Justice Chelameswar said. "Are we sure that outside chief justices are not influenced by local factors? It depends on who are his colleagues…and his understanding of local factors. When this policy was introduced, the law minister had made thunderous speech (saying that) the chief justices are building empire. But I don't think transfer policy made any difference. If that is the problem — chief justice building empires — why don't we transfer chief ministers?"
"Unfortunately, nobody  is ready to look into it or debate it," he said.
Asked whether the SC should have a permanent constitution bench, Justice Chelameswar said: "It certainly is an idea that I would welcome. The problem is…it first requires a clear re-look at the jurisdiction of the SC…The manner in which the jurisdiction of this court expanded or invoked (has) really added to the problem. If the court were to only decide on constitutional issues, the court would perhaps not require 31 judges…"
He said, "The point is that the minute you have a court with 12-13 divisional benches, each one of the bench is SC and each of the benches have the legal authority to determine whatever question that arises…if it is to be structured, it is to be structured by appropriate process…"
====================