CORPORATE PRESS RELEASES (INDIA) referral newsdesk, October 20,2017
SOURCE  ::  http://indianexpress.com/article/lifestyle/fashion/kolkatas-nitasha-biswas-becomes-indias-first-miss-trans-queen-4818001/
(L to R) First runner up Loiloi Haorongbam, winner Nitasha Biswas and second runner up Ragasiya. (Express photo by Nitika Kakkar)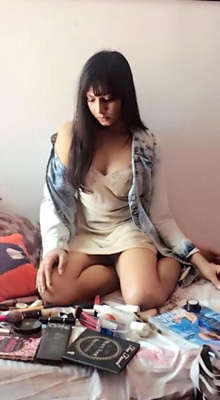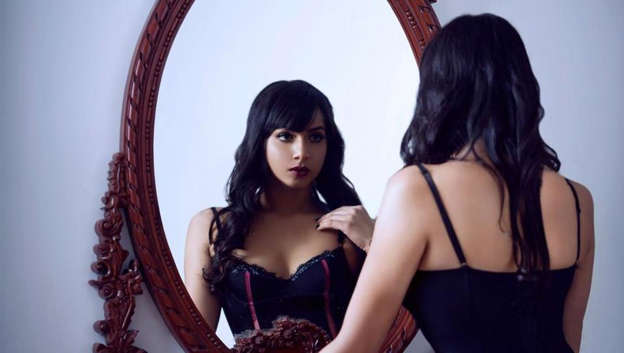 My father wanted a Bengali girl for me, I needed a boy: India's first Miss Trans Queen
It was a beauty pageant unlike others. Yes, there was glamour, glitter and a lot of cheering by the crowd who oohed and aahed at every move of the high-heeled divas. Yes, those walking the ramp looked drop-dead gorgeous in their elaborate costumes and gowns. But when Nitasha Biswas of Kolkata was crowned at the end of the evening, the title she received was unlike any other given in this country. She was crowned Miss Trans Queen India 2017, winner of the first beauty pageant for transwomen in the country.
In a first of its kind celebration of beauty and gender fluidity in India, 16 transwomen from across India walked the ramp to bag the title on Sunday, August 27. Loiloi Haorongbam from Manipur became the first runner-up, while Ragasiya, representing Tamil Nadu, was the second runner-up. The event was judged by a panel of eight comprising social activists, actors, beauty experts and media professionals.
With the line "Don't be a drag, just be a queen" playing in the background, Miss Trans Queen India was aimed at breaking the stereotype of viewing beauty in binary terms of male and female. Reena Rai, the woman behind the concept and execution of the pageant, said that given the outlook majority Indians have towards transgenders, an event like this becomes important. "When I first decided to do this, I got a lot of criticism from all corners. People called me all sorts of things and questioned my sexuality and gender. They said I am a transwoman, a lesbian, a bisexual, and that is why I'm doing this," she told indianexpress.com.
The 16 contestants were a myriad bunch. While some were in their early 20s, the oldest contestant, Bunty Mehra, was in her early 50s. Their professional engagements also differed drastically. While a few were students, one was a lawyer, and another a former sex worker.
The contestants were chosen by the selectors from over 1,500 transwomen across the country. They were groomed by various experts over a week-long programme, and dazzled everyone with their beauty, poise and stories on D-day. One of the highlights of the evening was when the contestants walked the ramp in costumes from their native states.
Gauri Sawant, a Mumbai-based actress and social activist who was a member of the jury, said, "This is the first organised pageant on a national level for transwomen after the Nalsa judgment (the landmark 2014 Supreme Court decision to declare transgender people as 'third gender'), so I strongly believe that this is going to empower transsexuals and inspire them to dream of winning the crown and represent their country and community on an international platform."
Biswas is currently pursuing Masters in Business Management. "My journey was not easy. I feel very privileged to be where I am today and knowing so much of struggles and hardships that I've gone through," she said with pride, adding, "This is a very big responsibility and I would like to focus on transgender women rather than focusing on rights. I never wanted rights. I always wanted to empower our system and our community because that's what is needed".
Biswas wants to work for education of transwomen and says society collectively needs to pitch in for this community. "Many transgender women are going through a lot of molestation, pain, lack of family support. They are getting into sex work. So, it is time that every sector of the society needs to come out and help this community for its betterment."
The 26-year-old will represent India at the Miss International TransQueen in Thailand, one of the most prestigious international pageants for the transgender community, in March 2018. The Delhi event also saw performances by Miss Transsexual International Australia 2017, Laeticia Phylliscia Raveena (who was also the one to crown Biswas), Mr Gay World India 2014 Sushant Divgikar, and Mr Gay World India 2016 Anwesh Sahu.
Update at :  https://www.msn.com/en-in/lifestyle/women/my-father-wanted-a-bengali-girl-for-me-i-needed-a-boy-india%E2%80%99s-first-miss-trans-queen/ar-AAruLk5?li=AAggbRN&ocid=SK2DDHP
My father wanted a Bengali girl for me, I needed a boy: India's first Miss Trans Queen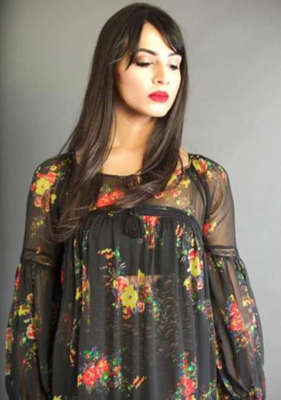 The 26-year-old realised she was a woman trapped in a man's body when she was just a child and has seen a lot of heartbreaks and broken friendships after she decided to change her gender.
She started the transformation process through hormone replacement therapy (HRT) after she moved to Delhi and has held her high ever since.
Nitasha, who is pursuing a management course, will now represent India in the Miss International TransQueen in Thailand in March 2018.
We caught up with the Kolkata girl to get a peek into her life's struggles, her beliefs, and how her Miss Trans Queen title could change things for the transgender community in India.
How long does the transition process take to change one's gender?
It takes around three to four years. Throughout the process, I was talking with my psychologist and my cousin brother. It's tough because you need to understand who you are as a person and who you are as a soul.
When did you realise you wanted to be a woman?
Right from childhood. When my school friends from St Xavier's went to play football, I stayed home. I was fond of badminton though and played a lot. But, mostly I was nurtured within the walls of my house and watched TV and stayed home. My mother died when I was very small so my dad played the role of a mother and father both. My brother (seven years elder) also supported me a lot because I came out to him in Class 6, though I knew about myself since Class 4.
He thought that it was a phase I was going through and that I would fall out of it and start liking girls, but I told him I am a girl myself. In fact, when I was in Class 10 he told me that it's high time I started watching p**n. So, he gave me an adult CD and I gave it to my father, who freaked out. My brother didn't talk to me for a week.  After finishing my schooling from St Xavier's and graduation from National Institute of Media and Communication, I moved to Delhi to start my transition phase.
================