CORPORATE PRESS RELEASES (INDIA)  referral newsdesk, May 7,2018
SOURCE  ::  https://www.moneycontrol.com/news/india/karnataka-polls-2018-live-narendra-modi-government-busy-providing-excuses-peddling-conspiracy-theories-says-manmohan-singh-2560551.html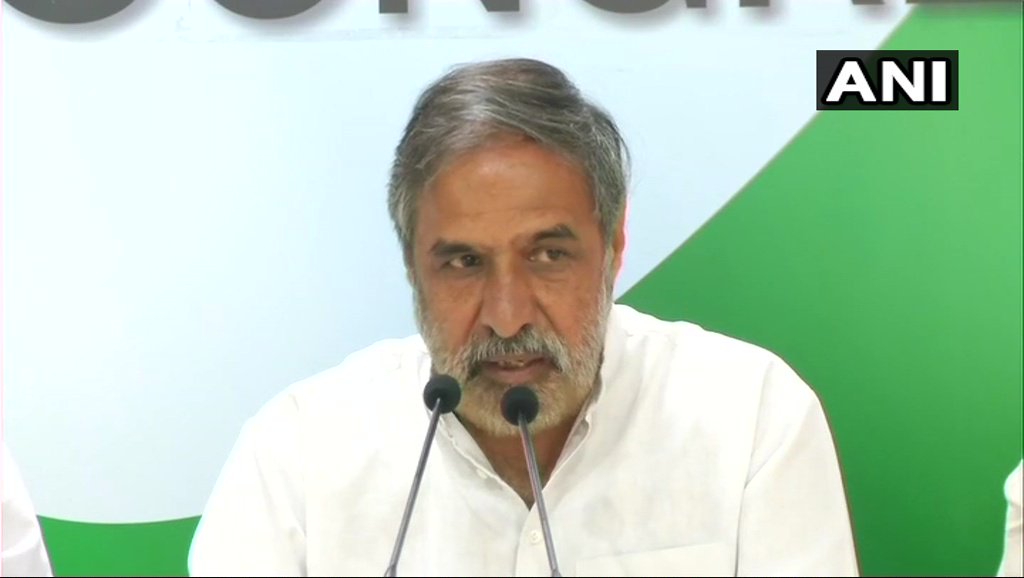 PM Modi & Amit Shah should start a 'prayashchit' for the sin of betraying the people. Modi Ji should behave like a PM. He should conduct himself like a PM: Anand Sharma, Congress
Siddaramaiah sends legal notice to PM Modi, Amit Shah
Chief Minister Siddaramaiah has sent a legal notice to Prime Minister Narendra Modi, the Bharatiya Janata Party (BJP) and party president Amit Shah for defamation, according to a report by Times Now. Siddaramaiah has sought a public apology from PM Modi.
The legal notice says that if the prime minister does not offer a public apology, Siddaramaiah will file a Rs 100 crore defamation case aginst him.  [
May 07, 03:56 PM (IST)
#Karnataka: Cash worth Rs 75,94,03,703 seized by the IT dept & Police. Liquor worth Rs 23,98,82,621.02 seized by Static Surveillance teams & excise department. Gold and silver worth Rs 43,25,84,717 were seized by the IT dept. Rs. 162,79,54,198.02 crore has been seized till now.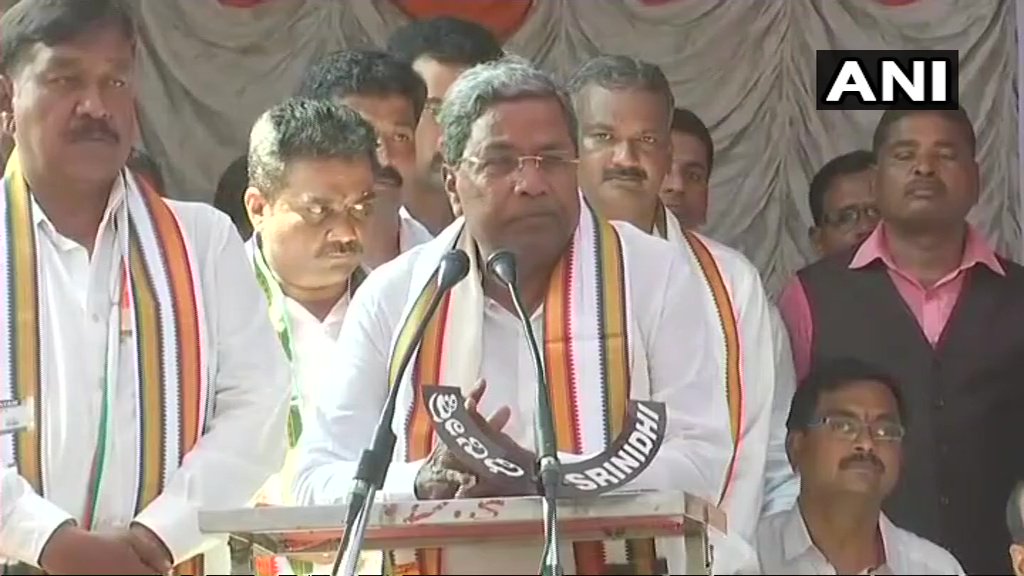 BJP doesn't believe in social justice,good for poor&socialism. Ananth Kumar Hegde is 'nalayak' not fit to be a gram panchayat leader&they have made him Union Minister. If Narendra Modi tries to change Constitution there will be bloodshed in this country: Karnataka CM Siddaramaiah
Rahul Gandhi attacks Centre over fuel price policy
Congress President Rahul Gandhi on Monday attacked the BJP-led central government over the rising prices of petrol and diesel and said he would protest in the Karnataka town of Kolar against its fuel price policy, according to PTI.
He accused the government of collecting Rs 10 lakh crore in taxes on petroleum products without giving any relief in prices to people.
"The BJP Government collected Rs 10 lakh crore in taxes on Petrol/LPG/Diesel since 2014. Yet, NO relief in prices for our citizens. This video shows the truth about fuel prices under PM Modi (sic)," Gandhi said on Twitter using the hashtag 'BJPReducePetrolPrices'.
While ending the press conference in Bengaluru, former Prime Minister Manmohan Singh said, 'No Prime Minister in our country has used the Office of the Prime Minister to say things about opponents that Mr Modi has been doing day in and day out. It doesn't behove a Prime Minister to stoop so low and it is not good for the country as a whole as well.'
============
[ Agree the story? We're a non-profit publishers. Please Make a donation and help us publish the  authentic referral source of news substance to sustain a space for quality journalism .
Pay to : B.ROY Barmon , Bank of India A/C. No. 654710110001554, IFSC : BKID0006547
Contact : broybarmon@gmail.com ]
========================