CORPORATE PRESS RELEASES (INDIA) referral newsdesk, May 19,2017
SOURCE  ::  http://indianexpress.com/article/technology/tech-news-technology/googles-android-go-features-launch-of-the-phones-everything-to-know-4663231/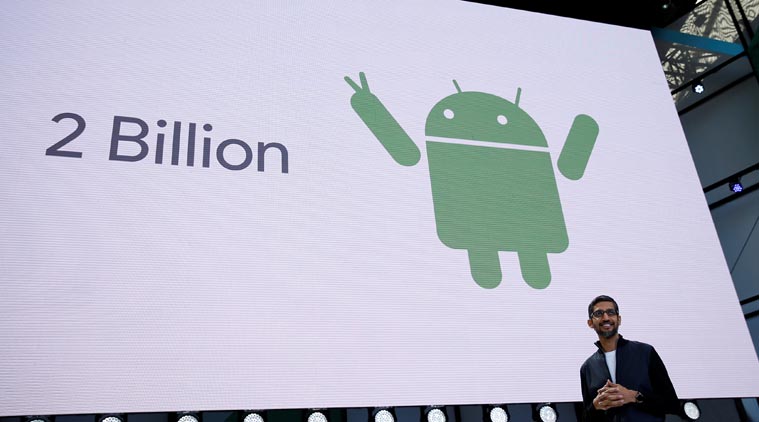 Google's Android Go is going after the next set of billion users, and here's what it is offers to users. (Source: Reuters)
Google announced Android Go at its annual developer conference, which is a more customised version of the Android O version. To be clear, Android GO and Android O is one and the same thing. It's just that Android GO is something, which will work better on low-end smartphones, those that might even have 512 MB RAM. Google wants to ensure that even the most basic, cheap smartphones can run Android O without facing any issues.
Now Google has tried something like this previously with Android One smartphone, but that was geared towards hardware. It was not really so much about software bit as such. Google had partnered with companies like Micromax, Spice Mobiles and Karbonn in India, and released a series of budget phones under the Android One banner. But in India, where the majority of the market is still driven by budget smartphones, Android One failed to take off, despite the latest software from Google.
We explain everything to know about Android GO
What is Android Go?
With Android Go, Google is trying something else. Now Android Go is the internal name that the company has adopted for Android O. This is clearly mentioned in Google's Android Developer blogpost.
What does Android Go offer?
Android Go is designed around three things as the company explains it.
First, Google says it is "optimizing Android O to run smoothly and efficiently on entry-level devices." So yes this is Android O, but in a form where it will work well even on a sub-$100 phone, just like it would work on a high-end Samsung or Google Pixel phone.
Second, Google has redesigned apps in this optimised version of Android O in order to ensure the apps from the company take less storage space, use less memory, and more importantly save on mobile data. YouTube GO is the standard app on this, which is supposed to offer a more data friendly viewing experience for YouTube.
It even lets users see a preview of the video they want to watch or download, and tells them exactly how much space this downloaded video will occupy. In YouTube Go, which was launched in India first and so far is exclusive to the country, users can also share videos with their friends via Bluetooth. The other big app change from Google on Android GO devices will be Gboard, says the company. This will presumably occupy less space, and work faster.
Google has also made data saver a key feature across the board on these entry-level devices, which will be powered by this optimized Android GO operating system.  Devices running this will have a data management tool in the quick settings. Chrome will enable Android's data-saver feature by default.
The third big change in Android Go will be that Play Store will highlight apps designed for low-end devices. To give an example, Facebook Lite will be highlighted over the full fledged Facebook app. Users will have access to the entire app catalog, but the focus will be to show them apps which are consuming less memory, storage space, and help save on mobile data.
So when will Android Go start shipping? 
Android Go phones, which are phones with the lighter version of Android O, won't be shipping this year. Google confirmed that in the keynote. Android Go experience will ship in 2018, and it will come for all Android devices, which have 1GB or less of memory.
To recap: Google's Android Go is just another name for a more optimized version of Android O. The advantage here is Google wants to ensure even users with low-end devices get to use the latest version of Android without missing on the new features.
                ====================