CORPORATE  PRESS  RELEASES  (INDIA)  referral newsdesk, October 30,2014
SOURCE  ::  http://www.ndtv.com/article/india/bjp-leaders-arrested-in-bengal-s-birbhum-for-defying-restrictions-613888?utm_source=ndtv&utm_medium=top-stories-widget&utm_campaign=story-5-http%3a%2f%2fwww.ndtv.com%2farticle%2findia%2fbjp-leaders-arrested-in-bengal-s-birbhum-for-defying-restrictions-613888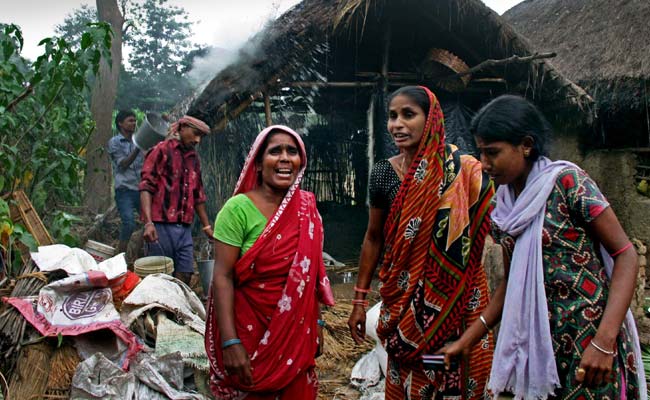 Birbhum has been tense since last week, when a police party was attacked with bombs at a nearby village.
Birbhum:  BJP leaders including Mukhtar Abbas Naqvi have been arrested in Birbhum in West Bengal, where they were trying to enter a village despite restrictions after three people were killed in clashes on Monday.
The BJP team includes Kirti Azad, Udit Raj and Rahul Sinha. They allegedly tried to enter the Majra village – the site of clashes between alleged supporters of the BJP and the state's ruling Trinamool Congress – where prohibitory orders are in place.
Yesterday, the police did not allow the BJP, Congress or Left teams to visit the village. A team of Left MLAs and MPs that was trying to enter were arrested.
One BJP and two Trinamool supporters died and nearly a dozen were injured on Monday during clashes in which bombs and guns were fired.
Footage on channels showed scores of armed assailants running through paddy fields and firing country-made guns indiscriminately. Several people suffered bullet injuries; many houses were also set on fire.
No arrests have been made so far, with both the Trinamool and the BJP accusing each other for the violence.
Police personnel allegedly did not enter the village till at least two hours after the firing.
The area had been tense since last week, when a police party was attacked with bombs, sticks and bricks at a nearby village. The police team had gone there following reports of bombs hidden at a health centre.
               ========================