CORPORATE PRESS RELEASES (INDIA) referral newsdesk, August 31, 2016
SOURCE :: http://www.ndtv.com/india-news/bjp-the-right-party-to-solve-kashmir-taunts-ghulam-nabi-azad-1452278?utm_source=taboola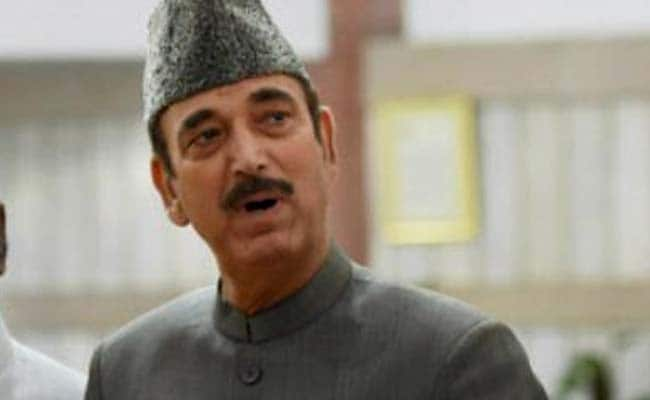 Srinagar:  The Congress today said the BJP is the "right party" to solve Kashmir but it has failed to acknowledge the reality on the ground.
"So many things are happening in Kashmir and they are keeping quiet because they are partner in the government," said Ghulam Nabi Azad, Leader of Opposition in Rajya Sabha.To a question whether he is referring to separatist rallies and Pakistan flags being raised in the Kashmir valley,  Mr Azad said, "Had these things happened in our time, they (the BJP) would have made our lives miserable across the country. Now they are keeping their eyes shut as if they are not seeing anything."
Mr Azad reached Srinagar this morning, a day after 52-day curfew was lifted from Kashmir. He is meeting people to assess the situation ahead of the visit by an all-party delegation on September 4.The ongoing unrest in Kashmir — triggered by the killing of Hizbul Mujahideen terrorist Burhan Wani — has claimed 70 lives. More than 5,000 people have been injured.
Mr Azad said two-thirds of Jammu and Kashmir is involved in the unrest and the magnitude of the problem is far bigger than 2010 civilian unrest."This time we must find a permanent solution to Kashmir within the framework of constitution. It should not be a temporary or a patch work," Mr Azad said. "The BJP is the right party to do it. I think the BJP is right party to solve Kashmir, because whenever we tried to find a solution it was BJP who would oppose it."
Mr Azad said two days ago, home minister Rajnath Singh spoke to him about sending all-party delegation to Kashmir. "I hope the people in Kashmir will come forward to meet the delegation. We have been demanding this, it is a welcome step," he added.
               =====================